Begins with a four kilometer race, followed by a two kilometer race and ends with a 100-meter toddler dash, these distances are designed specially for Little Miss Sole Sisters!
On Sunday, October 1st after the bulk of the 5K, Quarter & Half Marathon participants have finished their races and while we are still celebrating those achievements; the Little Miss Sole Sisters races will begin. Imagine the fun of running alongside a girl doing her FIRST race as the closed courses merge only when heading into the finish line.
At Sole Sisters, we believe that running promotes confidence, body-acceptance, socialization and… it's FUN! Sadly, 29% of our adolescence are at an unhealthy weight, and only 4% of girls achieve the recommended daily levels of physical activity. Make this something the whole family enjoys, and join us for our 2017 Little Miss Race!
We're inviting all girls who are 18 and younger to try this event – you just need to pick your event. Little Miss Sole Sisters will take place on a closed course (no traffic allowed on the roads we are using for the girls races) that is safe and secure.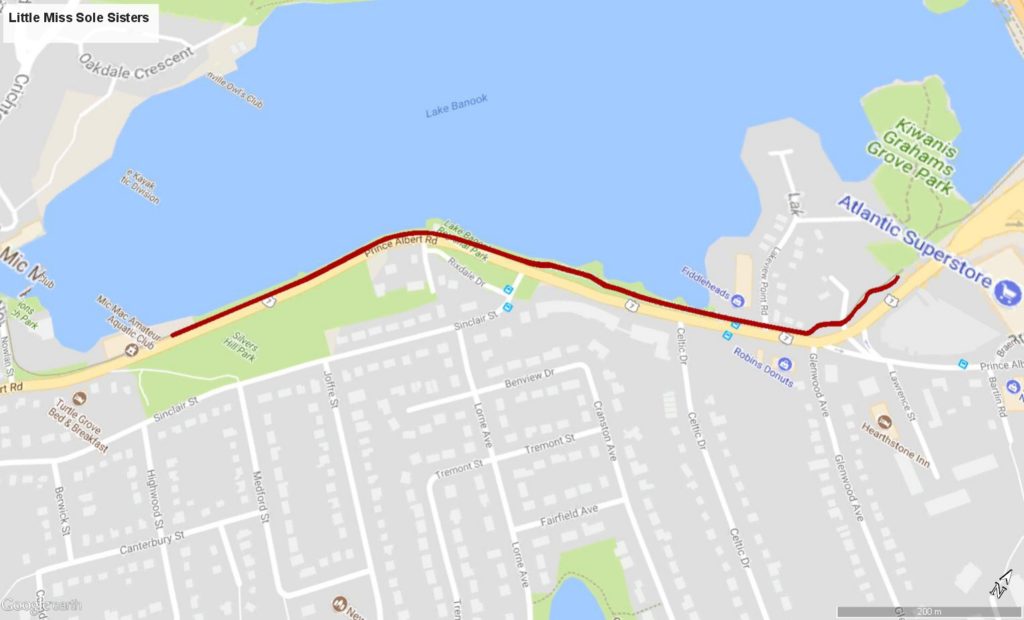 The Little Miss Sole Sisters 2K & 4K walk/run races are entirely on the Trans Canada Trail.  Beginning at Graham's Grove the course utilizes the Dartmouth multi-use trail that parallels the Shubenacadie Canal, Lake Banook and Lake Micmac and proceeds one kilometer where the participants turn and return the way they came (for an out-and-back course).  The 2K is one loop and the 4K is two loops.
The 4K will go at 10:30am; the 2K will go at 11:15am and we'll finish off the event with a 100-meter dash at 11:45am.  Many of the Sole Sisters racing in the 5K, Quarter & Half Marathon will have finished or be finishing when the GIRLS start their walk/run and we believe both can inspire the other.  And most importantly CHEER for each other!!
We encourage the girls to do the races on their own since it is not on the road. But, we will allow parents/adults to join the 2K race but the parent/adult will need to register also.